Before the advent of mechanized paper mills and wood sulfite pulps, people made paper from old clothing. Historically, the rags people used for papermaking were linen, but fabric made from cotton and hemp also make high-quality paper. You can find rag paper made from cotton and linen at office supply stores, but you can also make your own. Making paper is a time-consuming and messy process, but your efforts will yield sheets of paper unlike anything you can find in a store.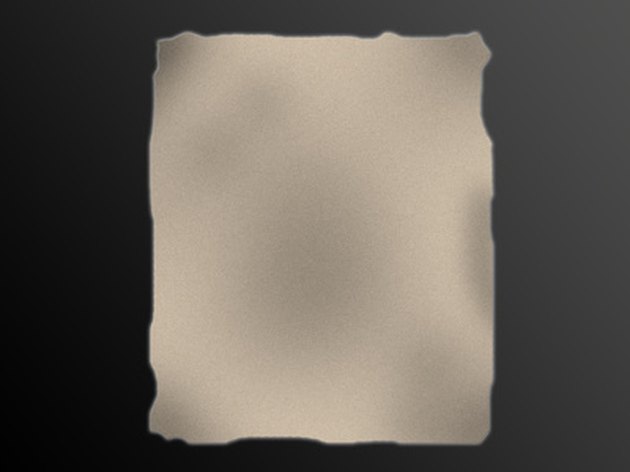 Things You'll Need
Cotton, linen or hemp fabric
Fabric scissors
Paint bucket
Hollander beater or industrial strength blender
Plastic tub with high sides
Shallow plastic tub
Mould and deckle (wooden supports with a mesh screen stretched across the top and a removable wooden frame)
Wooden boards
Industrial polyester felt sheets
Weights (heavy books, doorstops, etc.)
Sheets of cotton blotter
Step 1
Cut the fabric into squares that measure approximately 1 inch, place the cut fabric into your paint bucket and fill it with enough water to cover the fabric scraps.
Step 2
Allow the scraps to soak for at least 24 hours; saturating the fibers with water will make them break down faster during the pulp-making process.
Step 3
Find the zero point of the Hollander beater, which is a piece of papermaking equipment with a moat-like tub and a rotating cylinder (beater roll) with macerating blades that break fabric into pulp. Open the beater's top to reveal the beater roll. Move the roll back and forth with your hand as you turn the crank on the side of the beater counterclockwise. When the beater roll starts scraping against the metal plate that rests beneath it, stop turning the crank and set the counter
READ MORE HERE:  https://www.ehow.com/how_6132991_make-rag-paper.html