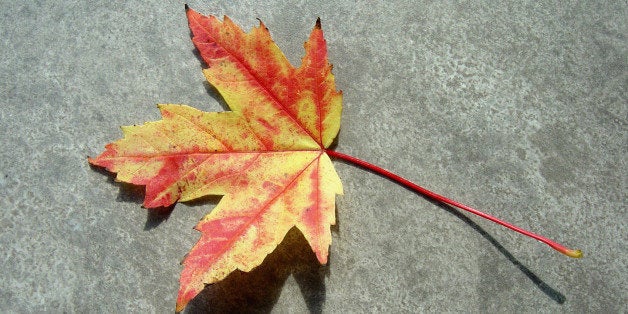 The autumnal equinox falls on September 23 in 2014, marking the official first day of fall as well as the pagan holiday, Mabon, in the northern hemisphere.
Mabon is a harvest festival, the second of three, that encourages pagans to "reap what they sow," both literally and figuratively. It is the time when night and day stand equal in duration; thus is it a time to express gratitude, complete projects and honor a moment of balance.
REAL LIFE. REAL NEWS. REAL VOICES.
Help us tell more of the stories that matter from voices that too often remain unheard.
"Mabon is a time to reflect on the previous year, when we can celebrate our successes (likened to bringing in the harvest) and assess which crops, projects, or dreams didn't come to fruition," the Los Angeles-based pagan leader Laurie Lovekraft told HuffPost.
This is the time to look back not just on the past year, but also your life, and to plan for the future. In the rhythm of the year, Mabon is a time of rest and celebration, after the hard work of gathering the crops. Warm autumn days are followed by chill nights, as the Old Sun God returns to the embrace of the Goddess.
Lovekraft offered six ways to celebrate that can be done in small or large groups or individually:
1. Create an altar. This can be on a dining room table, hearth, or dresser with apples, leaves, pinecones, corn, pomegranate, squash, and root vegetables. Add gardening tools (scythe, baskets, hand trowel) and objects that are the colors of gold, orange, red, bronze, and rust. Light an orange or yellow candle and give thanks for the blessings of abundance you have in your life. (Always remember fire safety when working with candles and never leave a candle burning unattended!)
2. Ask for blessings. When lighting your candle, you can call to the Goddess in her Mother aspect and/or ask the Green Man to bless your harvest.
3. Do apple magic. Apples are often harvested in the fall. Cut an apple horizontally to reveal the hidden, five-pointed star (a pentagram) inside. Look for pentagonal forms around you (ex. five fingers and five toes, five petals of certain flowers, starfish, etc.)
Continue reading "Mabon 2014: Six Ways To Celebrate The Pagan Autumnal Equinox By Antonia Blumberg" →