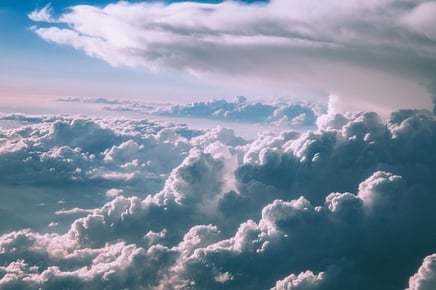 Do you need to know the different types of clouds for school, or are you just interested in what's up there in the sky? At first glance, all clouds can look pretty much the same, but with a bit of knowledge and practice you can soon learn how to tell exactly which kind of cloud you're looking at.
In this guide, we show you all the steps to becoming a cloud-identifying expert. We'll go over the ten main types of clouds and give you the info you need to identify each cloud type, including cloud names, their shape, height in the sky, color, and the weather you can expect them to bring.
We'll end with some additional tips for identifying clouds, including easy tricks to differentiate similar-looking cloud types.
The 10 Main Types of Clouds
How many types of clouds are there? Generally speaking, there are ten main types of clouds you'll see in the sky, and we discuss each of them below. For each of these different types of clouds, we've included a picture of the cloud, a short description, and the following additional information:
Height: Where in the sky the cloud typically occurs (low-level, mid-level, or high-level)
Color: The color of the cloud
Shape: The form the cloud typically takes
Weather: The weather the cloud is usually associated with or predicts
Altocumulus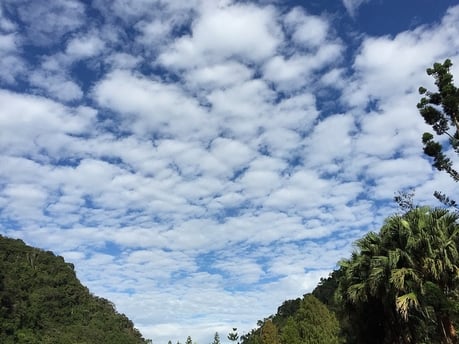 Image source: Angelo Su/Flickr
Height: Mid
Color: White
Shape: Heap-like and often grouped together
Weather: Varies
Altocumulus clouds are fairly common clouds that look like round white or gray patches in the sky. They are sometimes grouped in parallel lines and have been described as looking similar to tufts of wool or fish scales.
Altostratus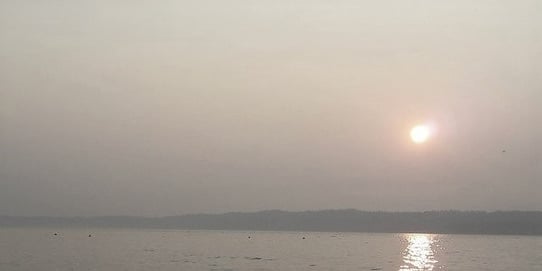 Image source: Wonderlane/Flickr (cropped from original)
Height: Mid
Color: White or light gray
Shape: Thick and flat
Weather: Usually indicate warmer weather is approaching; can cause light precipitation
These clouds form a white or gray layer that blankets the sky at mid-level. There are usually no patches of blue sky when these clouds appear, but the sun is often visible as a dimly lit disk behind the clouds (although no shadows appear on the ground).
Cirrocumulus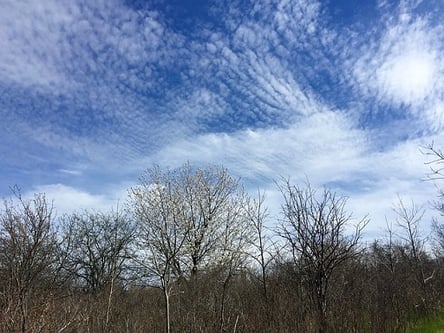 Height: High
Color: White or gray
Shape: Rows of small patchy clouds
Weather: Typically sunny and cold
Cirrocumulus clouds are much smaller than most other types of clouds, and they are sometimes called cloudlets. They are found at high altitudes and are made of ice crystals. They often are arranged in parallel rows. They are one of the rarer types of clouds and usually don't last long.
Cirrostratus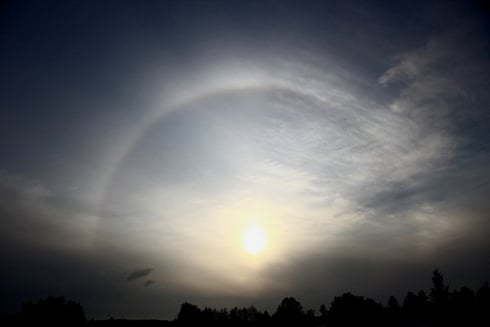 Image source: aivas14/Flickr
Height: High
Color: Transparent/white
Shape: Wispy, but thicker than cirrus clouds
Weather: Varies
These are transparent, wispy clouds that
READ MORE:  https://blog.prepscholar.com/what-are-the-different-types-of-clouds